We are Daylight Solutions.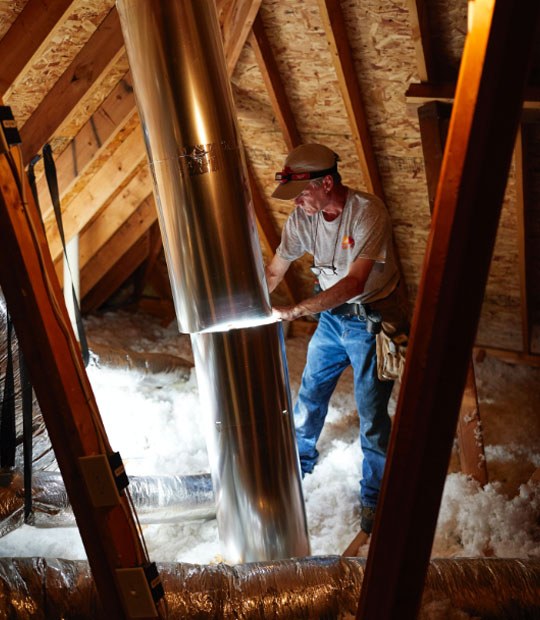 About Us
For over 8 years, our business has helped a wide range of clients in Upstate South Carolina bring the benefits of daylight and fresh air into their home or business. With a reputation for quality, innovation, custom installation and dedicated service, Daylight Solutions is a VELUX Skylight Specialist. From residential to commercial applications, Daylight Solutions proudly carries a full line of energy-efficient, architectural grade VELUX daylighting solutions - including skylights, SUN TUNNEL skylights and accessories.
Monica, L

We just had a skylight installed by Daylight Solutions this week. They did an amazing job! They were very responsive when we contacted them for information on the installation and followed through from the initial consultation to completion. A couple weeks ago we had our roof redone to replace the shingles on our roof and the roofer stopped by today for payment. He took a look at the skylight and said Daylight Solutions did a quality job. We highly recommend them and will gladly hire them again if we decide to add anymore VELUX windows.

Kathryn Allen

Contracted in November for eight replacement skylights. We live more than hour from Travelers Rest, but Chris came up to give us a quote. He was so knowledgeable and explained everything we needed to know. Then winter set in and with rain, snow, freezing, and wind, there was not a day they could install until early March. Chris and his crew came up and got it all done in one day. Roof looks as if it has not been touched. This is a company you can trust! Also, we had an estimate from another company that was slightly less but seemed not as reliable. We are so glad we went with Daylight Solutions!

Greg Demarco

Chris and team did a fantastic job installing 2 fixed skylights and an egress skylight in our third floor attic. It looks amazing. Changes the whole feel of the space. Highly recommend them!!

Steve W.

Chris put a Sun Tunnel in our dark laundry room. Amazing improvement from dark to bright! Excellent job.

David H. Mruz

I love my sun tunnels! Thank you so much!!!

David H. Mruz

I love my sun tunnels! Thank you so much!!!