Skylight installation by Stone Mountain's VELUX® experts.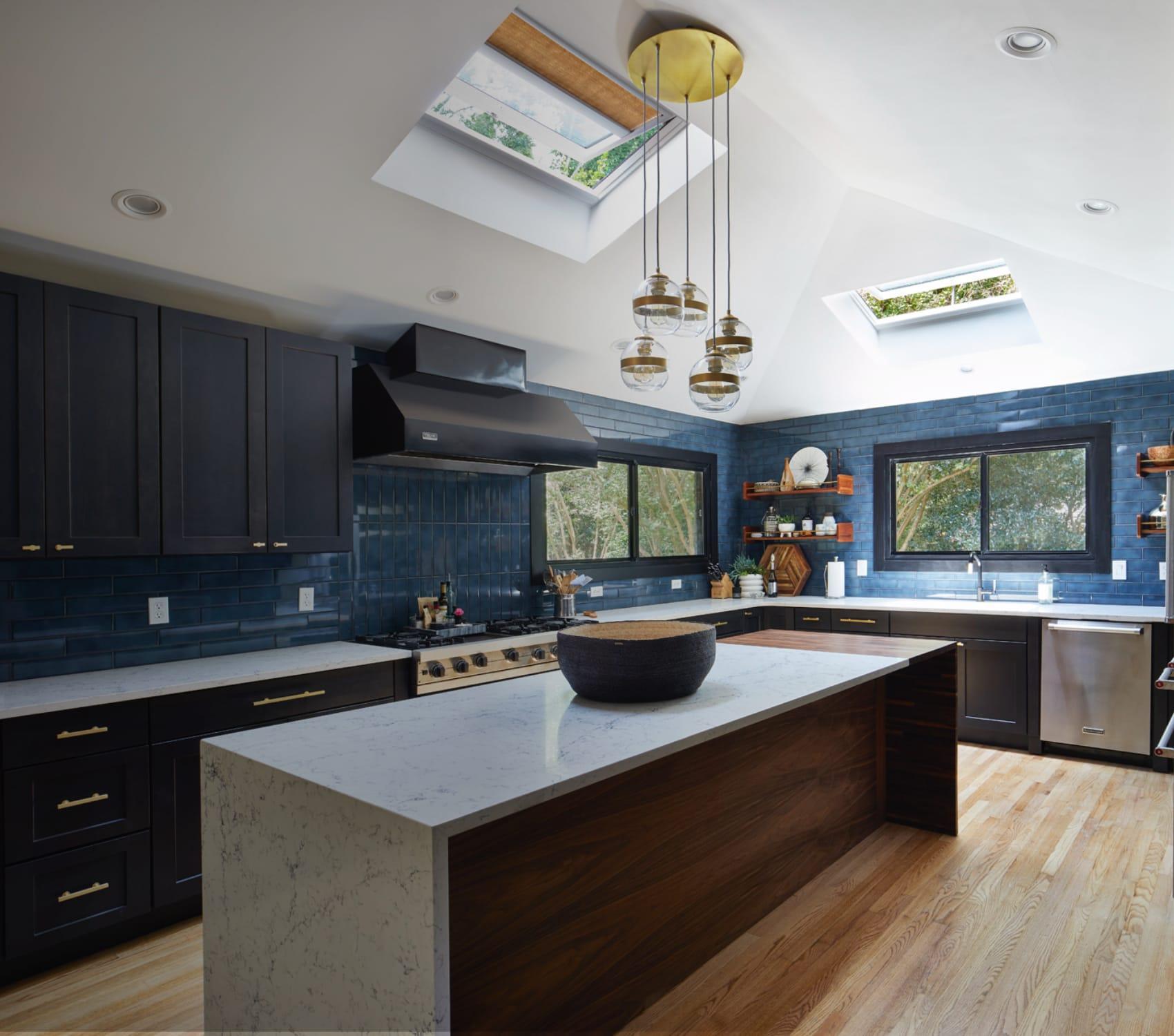 Get a quote today.
Enter your name and email to get a quote for your next skylight project.
Why choose The Sunshine Boys?
As local VELUX skylight experts, we are uniquely qualified to bring natural light and fresh air into your home.
Experienced Specialists

For years, The Sunshine Boys has provided worry-free installation and specialized service. Our installers are trained in VELUX installation and maintenance.

Local Team

We are VELUX skylight experts servicing local neighborhoods. The nationwide network of VELUX-trained installers ensures that there is a qualified, trained installer in your area.

No Leak Promise

VELUX No Leak Skylights carry a 10-year installation warranty, plus 20 years on glass, 10 years on product, and five years on shades and controls.

Maintenance Services

As your local VELUX installer, we can repair or replace an old or damaged skylight with a VELUX skylight. Upgrading your skylights can make a major impact on your home's energy efficiency and appearance.

Free Quotes

We know that every skylight project is unique. Give us a call to get an accurate quote at

678-329-9026

.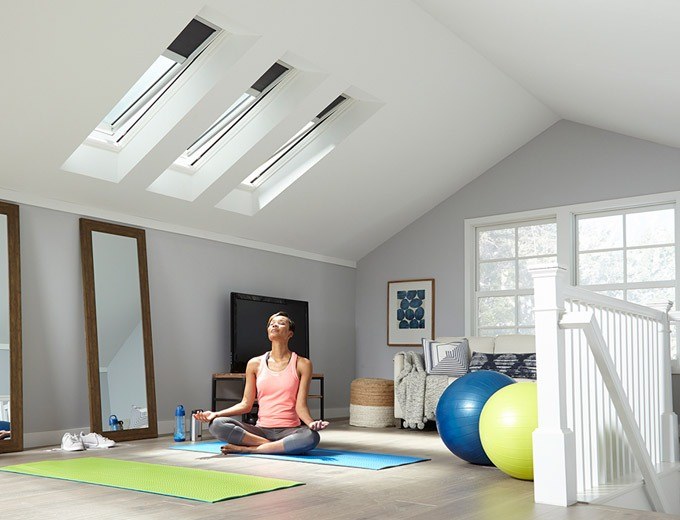 Residential Skylights
Find the skylight that's right for your space.
VELUX No Leak Skylights (and Sun Tunnel® skylights) transform any home with natural light and fresh air. Our line of skylight models and sizes with skylight shades meets every need while our warranty provides peace of mind.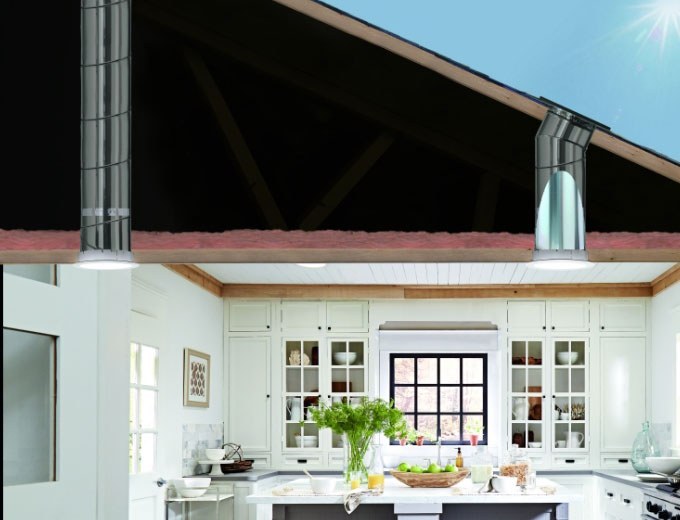 Quick install in as little as 90 minutes
Cost effective
30% tax credit when you go solar
Solar Night Kit for moonlike glow
20-year tube warranty
If you live in or near a wildfire-prone area, VELUX Wildfire Glass Curb-Mount Sun Tunnel skylights are suitable for wildfire-prone areas.
Sun Tunnel Skylights
Bring natural light to your smallest and tightest spaces.
VELUX Sun Tunnel skylights can be installed in your smallest and tightest spaces. They are designed to capture and send daylight through a reflective tunnel, which transmits a pure, natural light to brighten the space below.
See what other customers have said.
Great product and installation services! Looks better than advertised. Had a skylight installed in Dec 2021 and it immediately transformed the lighting in our living room into a well lit oasis! Now, we are thinking about adding another skylight to the same room. Thank you Sunshine Boys!

Researched Sunshine Boys and Velus skylights in detail and liked what we learned, so ordered 2 skylights in our living room. Whole experience was wonderful! 4 installers Arrived on time, moved any furniture that was in the way, covered the furniture and wall with drop cloths. Head installer has been with them for 10 years and it was reflected in the quality of his work. All 4 worked as a team and were pleasant and hardworking. Worked until 8PM to insure everything was perfect when they finished. Swept up the room, removed dropcloths and replaced the furniture. The job ending up looking like the skylights were original to the home. 6 stars

We wanted to get 2 new Velux skylights to be installed in our new home that had a new roof just 5 weeks old. Obviously I was nervous a bit. It's a large home with 20+ feet tall, greater than 45 deg pitch ceilings. After reading reviews, I contacted the Sunshine Boys. Jesse who answers front desk calls was so polite/professional and wonderful. She scheduled free consultation for Dave to come and discuss options/take measurements within a few days. I told her we were in a bit of a time crunch, so she even penciled in an install date just a week from consultation date, in case we went ahead with it. That was just the best thing we did because I found out we were very lucky to get a date so soon as they're booked 3 weeks out these days. Dave came and took measurements, discussed some options etc. on a late Friday afternoon and we got a $ estimate on Sunday already. I got a follow up call from Jesse on Monday morning. Then I asked to speak to the owner Jason Sr. and she gave me his cell phone. From then on, I dealt directly with Jason Sr, the current owner, who took the time to answer my questions/concerns/options so patiently! He always picked up my calls and responded to my text msgs. He knows his business for sure! You can tell in a minute that he cares about his company/customers and offers old fashioned customer service/warranties etc. Note that unlike other companies that mark up the Velux skylights before selling to you, Sunshine Boys give you the skylights at cost! So what they pay Velux is what you get it for! Their various warranties on roof/shingles around the skylights, the skylights themselves and the room darkening solar powered blinds etc is beyond what others were offering. But hopefully we won't need to worry about the warranties. The total cost of the skylights was also reasonable and it was Jason who educated me on the tax credit for almost 2K! He sent me links for that as well. Sunshine boys work with Enerbank if you need financing and Jason provided contact info for them too. Lastly, I was blown away by how quickly they got the work done. They arrived at 11 am, put painters tape to show me the placement of the skylights etc and they got to work! They were out by 5 pm (even with small breaks in between as it was a very hot day and we didn't have power to turn on the AC). The install crew put very thick construction grade brown paper on hour hardwood floors and they picked up/cleaned up insulation etc when they were done. A nice clean job!! Even before the installers left, another wonderful gentleman Edwin arrived to do all the sheet rock work around the skylights. This is indeed a specialty and Edwin is a perfectionist and a very dedicated senior worker. He worked till 10:30 pm on his tall ladders and if we were not so tired, he would keep going. He asked when he can come the following morning and he showed up right on time and worked the whole day again till 10:30 pm to finish various coats of compound, sheet rock install, paint etc. There's drying time in between depending on what's being applied. We got to know Ed well and we felt like we knew him for years. What a gentle soul and a joy to work with!! So in less than 48 hours, we had 2 new skylights all installed and they look beautiful! They look like they have always been there. I will recommend this company to anyone in a heartbeat! I made the best decision to not only have Velux skylights installed, but to choose Sunshine boys as installers. Along with Jason Sr, Jason Jr. and some other family members are all vested in this company and it's hard to get this kind of service and professionalism these days!

Jason and the team from the Sunshine Boys are welcome in our home any time. They completed exemplary work on the most challenging aspect of our install (two skylights in a >20 foot ceiling built into a dormer) that transformed the room. The team was very professional and accommodating throughout the entire process, and it is clear that Dan (the owner) takes personal pride in every job that his crew performs.

The Sunshine Boys replaced an old damaged skylight with a new one. They did an excellent job, we've had a lot of rain this year and there's no leaks whatsoever. They were quick efficient and reasonably priced. I would highly recommend them.

Recently moved to the Atlanta, GA area and bought a house that needed some work. First order of business was to install some skylights because the house looked so dark! I found Sunshine Boys by doing a Yelp and NextDoor search. I was contacted by the sales agent, Darryl White, and set up an appointment. Darryl was on time and very cordial and professional. We talked about what I wanted and needed. He inspected the home, went up into the attic, took some measurements and made recommendations. I got a genuine feel he did not try and up-sell with un-necessary add ons. He gave me the quote and went on his way. To be a prudent purchaser of goods and services, especially with a project this expensive, you need to get at least 3 quotes. I received quotes from other competitors and they were reasonably the same in price. I decided to go with Sunshine Boys because I got a genuine feeling they stand behind their work, and we were definitely put to the test. We decided to go with an install of two skylights. The install was scheduled, and during the install, it started to rain. Thank you Georgia for your summer thunderstorms. Long story short, some water go in, and to be honest, it could have been many factors. Water coming in while they were installing, I mean, you do have an open hole in the roof, or it could have been excess water collected on the ladder. In any case, I contacted Darryl and the owner and rather than making excuses, I was taken back by them both saying, "we will make it right." No fuss, no questions, or excuses. Because they stand by their work, and the integrity shown, I decided to post a positive review on all of the sites because I think they deserve more business. If you are in need of skylights, your first choice should be Sunshine Boys and be sure to ask Darryl White; he a fantastic individual and he definitely has your back.

One of the 30 year old skylights in my roof shattered. I called looking to get quotes from several companies. The Sunshine Boys were the only people who were willing to come out within that week. Dan came out the next day, did an excellent job explaining to me what was going on, and actually talked me into a less expensive option. The prices were completely reasonable. The workers came out promptly on the day we agreed upon, replaced the skylight for me, and left the house looking great. They even replaced the shingles around the skylight for me. I would highly recommend them.

Jason and David went above and beyond. We were originally going to have the 2 domes of the sun tunnels on the rear of the house which is what's required in our community. But one would simply not work. They completed one and waited for our HOA board members to stop by so they could explain the problem. All went well and both sun tunnels were installed where they were the most effective. We very highly recommend The Sunshine Boys!

Jason and David went above and beyond. We were originally going to have the 2 domes of the sun tunnels on the rear of the house which is what's required in our community. But one would simply not work. They completed one and waited for our HOA board members to stop by so they could explain the problem. All went well and both sun tunnels were installed where they were the most effective. We very highly recommend The Sunshine Boys!
We've streamlined the process of financing, purchasing and installing skylights.
Step 1
Select and configure your perfect skylight bundle.
Step 2
Tell us about your home and where your skylights will be placed.
Step 3
Easily reserve an installation time to suit your schedule.
Step 4
See what financing opportunities are available to you.
About Us
The Sunshine Boys
As part of the VELUX Skylight Specialist network, we're here to help make your life lighter and brighter with new VELUX skylights. With a smooth and hassle-free installation process, you can relax and start enjoying your slice of sky sooner than you think.
Contact Us