We are Southwest Skylights.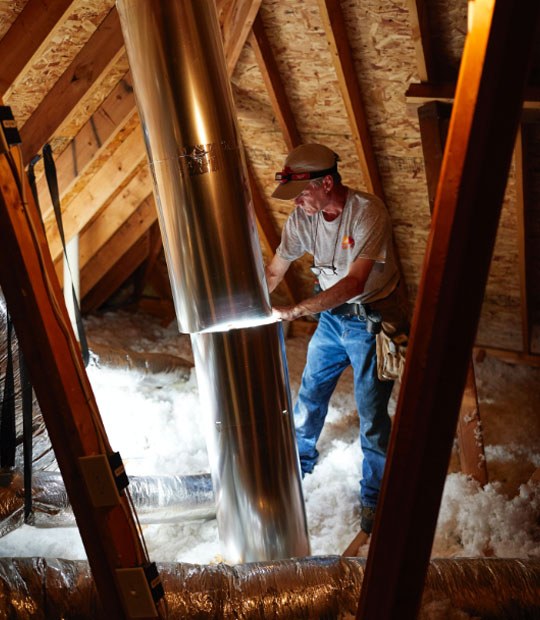 About Us
Since 1984, our business has helped a wide range of clients in the Dallas and Fort Worth, TX metro areas bring the benefits of natural light and fresh air into their home or business. With a reputation for quality, innovation, trouble-free installation and dedicated service, Southwest Skylights is a VELUX Skylight Specialist. From residential to commercial applications, Southwest Skylights proudly carries the full line of energy-efficient, architectural grade VELUX daylighting solutions - including skylights, SUN TUNNEL skylights and accessories. Dark House? Got Light!
Our Credentials
BBB
VELUX Skylight Specialist
We had them do a Solar Skylight for us a few a years ago with a built in shade. We loved it then and still love it. No need to fence sit with these guys and product you won't be disappointed.

Mitchell and his crew did an amazing job with our skylight!! It completely changed our entire home and we are in love. They were professional and ensured perfection down to the very last detail. So so happy we chose Southwest Skylights and will recommend them to any one!

Recommending Southwest Skylights for service and sales! Mitchell Cole, the owner is clearly well experienced and could not have been nicer in helping save my skylight from a roofing mishap. Please give him your business with my compliments 😊

Southwest Skylights is a top notch company with incredible customer service. It's obvious they care about their customers and stand by their work!

Mitch did a great job explaining the benefits of a new skylight and shade in reducing the heat in our bathroom. He was very responsive and his quote was $500 less than his competitor.

Mich at Southwest Skylights is incredibly professional and delivers high quality workmanship and product. I purchased 3 Velux fixed skylights with solar blinds from Mich and had him install them. He went above and beyond to make sure the removal and installation were flawless. He replaced old decking and matched existing shingles. He tested for leaks and made sure everything was perfect. I was very impressed with his detailed explanations of what was done, operation of the blinds, warranty and solar rebate for next year's taxes. I've been working with many contractors on our home's remodel and wish some were half as good as Mich. Highly recommend Southwest Skylights!

When I contacted Southwest Skylights, I knew I was in the right place. Two persistently leaky skylights - several roofers attempted repair. These guys are top-notch pros with skylights and thoroughly explained why most roofers get it wrong where skylights are concerned. If a skylight is leaking, it's probably a bad installation, not the actual skylight. They installed my flashing properly, repaired the surrounding roof area, and reinstalled the skylights. I am very pleased with the entire process and would highly recommend Southwest Skylights.

REVIEW FOR SOUTHWEST SKYLIGHTS Owner Chris installed four Solar Tubes in our new Frisco home in February. He did a great job! The Solar Tubes (2 ten-inch and 2 fourteen-inch) have made a fantastic difference to the look and feel of our home. The whole place is brighter and much more welcoming. No more dark, somber hallways and a kitchen and bathrooms that are brightly lit all day long, whatever the weather. We also had Chris install solar-powered LED lights in the Tubes, so the bathrooms stay gently illuminated during the night. Particularly useful when guests or kiddies are staying the night, not to mention the savings in our electric bill. Chris was quick (he installed 3 of the Tubes in the same afternoon!), efficient, cleans up after himself and is a genuinely nice, polite and friendly gentleman. And his prices were better than the competition! Can't recommend him enough!

Southwest Skylights installed a Velux solar-powered and venting skylight with a black-out blind a few years back and now we're reaching out to them for another four skylights on the same home. These new-fangled skylights present a physical as well as technical challenge but the installer was able to handle both with ease. We appreciated him listening to our concerns about the use as well as installation and him taking our needs and wants into account in his design and execution.

Called Chris to get information on Velux skylights. He was very helpful and knew his products well without having to look up specs. Definitely someone I would deal with in the future.