Transforming the Greater Boston area with daylight and
fresh air

from VELUX skylights.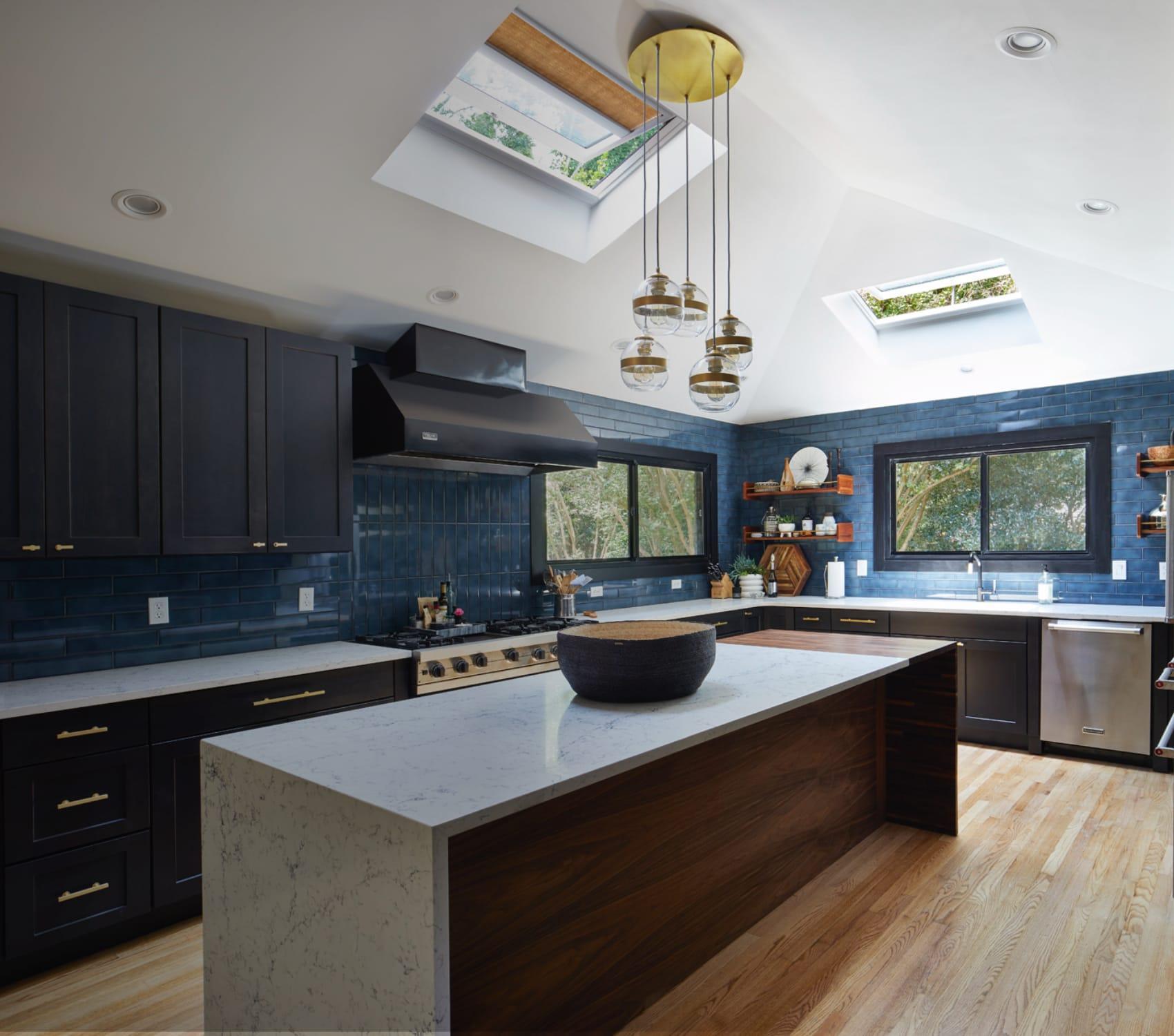 Contact us today.
With just a little information, our skylight installation experts will be in touch with you soon.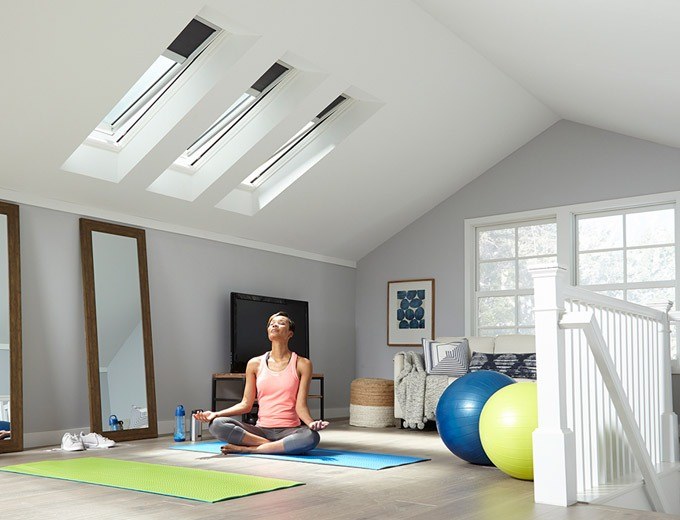 Residential Skylights
Get worry-free installation with our No Leak Promise.
VELUX No Leak Skylights transform any home with natural light and fresh air. Multiple functions, configurations and accessories meet every need while our warranty provides peace of mind.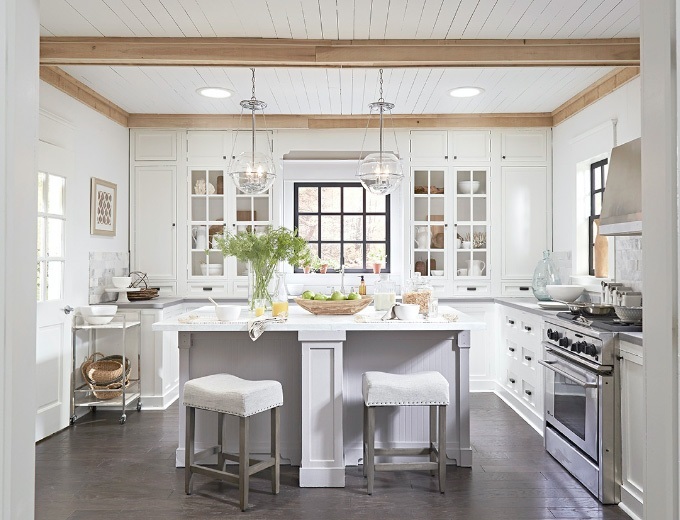 Sun Tunnel® Skylights
Sun Tunnels provide natural light in just a few hours.
One of the fastest, most cost-effective ways to brighten every room in your home, VELUX Sun Tunnels even come with a 20-year warranty.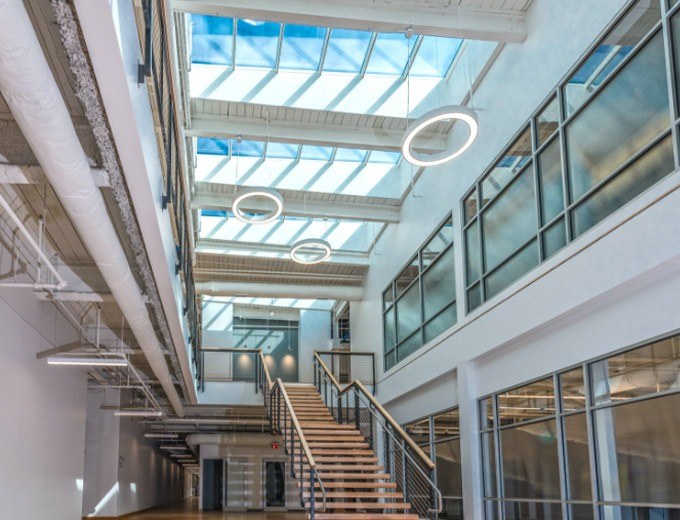 Commercial Skylights
Brighten your outlook at work.
Any workplace is bound to see benefits from bringing in natural light with VELUX Commercial Domes, Commercial Sun Tunnel Skylights and Commercial Skylights.
About Us
Empire 1 Home Improvements
As part of the VELUX Skylight Specialist network, we're here to help make your life lighter and brighter with new VELUX skylights. With a smooth and hassle-free installation process, you can relax and start enjoying your slice of sky sooner than you think.
Contact Us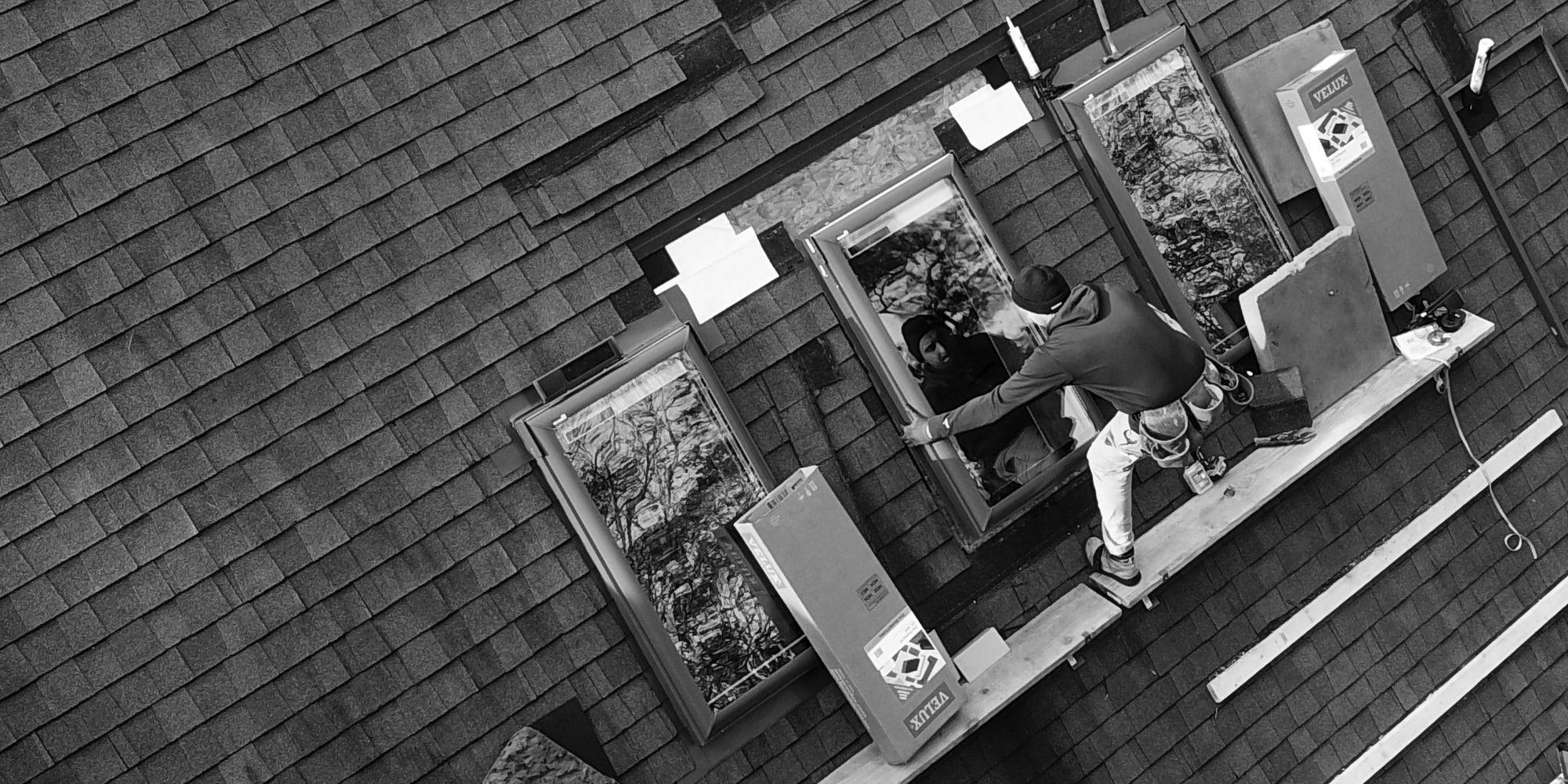 Jim Monaco

Responded quickly to my request for an estimate. They ordered the skylights and told me it would take about 3 weeks for them to arrive which it did. Installers were very professional and did a good job. Only one hitch was the solar powered blinds did not come with the windows as ordered. This appears to be a manufacturer error at Velux. Empire1 was very thorough and double and triple checked what they were ordering so I am confident it was not their mistake. They came back in about a week to install the blinds. The cost was a bit higher than I had anticipated but I went with a Velux authorized installer with a good on-line reputation. Given how difficult it is to get professionals to even reply, I would not hesitate to use them again.

Kerri Ferrante

We recently used Empire 1 Home Improvement to replace a leaking skylight that was 20+ years old. Jim came out to our home the day after we called to inquire and we had a written estimate within 24 hours of his visit. He was extremely knowledgeable in reviewing our options as well as explaining tax credit for solar options. After deciding to move forward, we were contacted within a short time by Andy to schedule a day for the installation. The two man crew showed up on time, they did an excellent job with installation and cleaning up after. We are thrilled with the new skylight and would use Empire 1 again for future work.

Brotherangstrom

We have used Empire1 for two separate projects now. The first was a skylight installation combined with a rubber-roof installation over a shallow section of our roof. The second was to address rotted sheathing behind some of our siding in the rear of the house. In both jobs, Empire1 completed the work thoroughly and without follow-on issues. They were responsive to my questions, and took the time for walk-throughs after the work was completed to verify all work was completed to my satisfaction. I intend to use Empire1 for other home improvement needs, and would recommend them to anyone who wants the job done right the first time.

Nick Martin

I highly recommend Empire 1. I received EIGHT (8) quotes for a new roof for my home due to the wild variation in pricing, and Empire 1 stood out at the top of the pack. I worked with Andy from start to finish, and he was great to work with. When he came out to quote the project, he was straight-forward and honest and didn't give a salesman pitch like so many of the other companies had done. The quote was very competitive and they have a great warranty on top of it all. Andy addressed all of my concerns and questions prior to the start of work - which included a new roof, a new skylight, and gutters - and made sure I was satisfied with everything when it was completed. The team did an excellent job and finished in just a couple of days. Cleanup was also excellent. Thank you Andy and to the entire Empire 1 team!

Jl

We needed to replace 3 Vellux skylights which were about 35 years old and also needed a new roof. Upon researching companies on the web chose/called three. Empire 1 Home Improvements, Wilmington, MA made the best impression. The owner Clinton Galvin, replied immediately, plus online reviews were excellent so we chose Empire One. Clinton set us up with Jim S, who met with us to discuss the details of the work and answer all our questions. He was friendly, extremely knowledgeable and helpful. The quote came fast, we paid a deposit, and then Andy D. reached out to schedule the work. He was also responsible and easy to deal with. Everyone we dealt with responded promptly, something which is much appreciated and often lacking in many businesses. On the day the work began, Jim S. arrived with boards to put under the dumpster to protect the driveway--to us, another indication of a company that cares and provides quality work. The foreman, Angel, arrived with the 4-man crew. Angel and the crew were great. There was also Nick on the crew and he came right over when he noticed us coming outside to ask a few questions. All were polite and respectful and they wore their masks when near us. The crew got down to business quickly and worked hard and steadily. There was no loud music, no loud talking—it all seemed like a well-oiled machine; efficient and organized. Angel had to enter the house to fine tune the placement of the 3 skylights and then carefully, taking his time, caulked inside as needed to fill some gaps left by the removal of the old windows. He also re-leaded the chimney with care. The roof and windows look great! I also should mention, clean up was just as impressive. I've had roofs replaced in the past, finding nails and debris all over the yard. We found hardly anything. We tend to look for quality and as I always say, you get what you pay for. A neighbor had his roof shingled a while ago by another company and he was so concerned with getting a low price and guess what, he had problems with his roof and had to have it redone. All said, we found Empire 1 OUTSTANDING from start to finish and would highly recommend them to anyone wanting quality work at a reasonable price. We'd use Empire 1 again in a heartbeat. Bob, P.E. (retired), Jane, Carolyn

Patty Walker

We are so pleased with all of our renovations and the Empire1 crew's professionalism. Jim was wonderful, Angel and his team did an amazing job on our very interestingly shaped roof and our amazing new skylights. We had no idea what a difference the solar blinds would make in our daily lives, we enjoy them so much! Eric and Nick were especially detailed with our new windows and wall repair to remove the old wall a/c unit. You can't tell there was ever a hole through the wall! We are so glad that we put our trust in Empire1, we saved a long time for these updates and from my first email to ask for a quote through the quote process and the work itself all of our questions were answered and we can't say enough how highly we recommend your company!

Linda Sheehan

They replaced my skylight window with one that can open/close using solar power! They told me of the tax credit I would get if I chose solar power and I'm very grateful for that information. And, the quality of the work was excellent! I would recommmend to friends.

Chelsi Hanley

AMAZING!!! We had old skylights that were leaking and needed more then just a replacement. Our windows where so out of date they where not a standard size and needed extra carpentry work done. When I came home everything was all done, clean, and they even replastred drywall that was not in the best shape. They also brought in my amazon boxes hahaha. Best experience :)

Sisily Black

We had our gutters replaced and leaf guard installed with Empire 1 Home Improvements. They were very professional and knowledgeable from the estimate to the installation. The crew was great and all of the work was completed in the expected time frame. I would highly recommend using Empire and I'll be calling them in the future for any additional work that we need done (roofing, siding, decks, maybe even a new skylight!).

Colin Whooten

After a horrible experience with another skylight installer, Empire 1 came in and took out the prior poor work and did a great job installing a new one. They were friendly and great communicators and the workmanship was great. Could not recommend them enough.

Maureen Gage

Empire1 Home Improvement did a great job replacing our roof and 5 skylights and installing blinds. Clinton Galvin, the owner and Andy did a great job explaining the project and answered all of our questions in a timely manner. The staff were polite and courteous and did an impeccable job. I highly recommend Empire1 for their high quality work. I will definitely use them for future projects.

Kelsey Media Productions

Empire1 from Wakefield, Mass. provided amazing work results with replacing my roof and 4 skylights! Clinton Galvin took his time in thoroughly explaining everything along with making cost-effective solutions to our needs. Not only did Empire1 commit to the work needed, but went above and beyond with adding materials and building a new chimney chase cover! The staff was professional and courteous… I would highly recommend Empire1 to anyone who needs quality roofing for their home or business!

Angelika Macclellan

Empire 1 has now done two jobs for me and I highly recommmend their services. The crew was on time, did their job well, and my home was left impeccably clean, but the best part of all is that my skylights and roof no longer leak. A great company all around.